After you have set up your site with a member of the GO Smart team, you will likely be eager to launch your first grant. Navigate to the Grant Editor tab to do the following: 
Create and modify the names of your programs from Programs.
Manage the logistics and settings from the Program Cycles Editor.
Create the content of each program cycle form from Cycle Pages.
Finally, test and preview while you're building, then invite applicants to apply.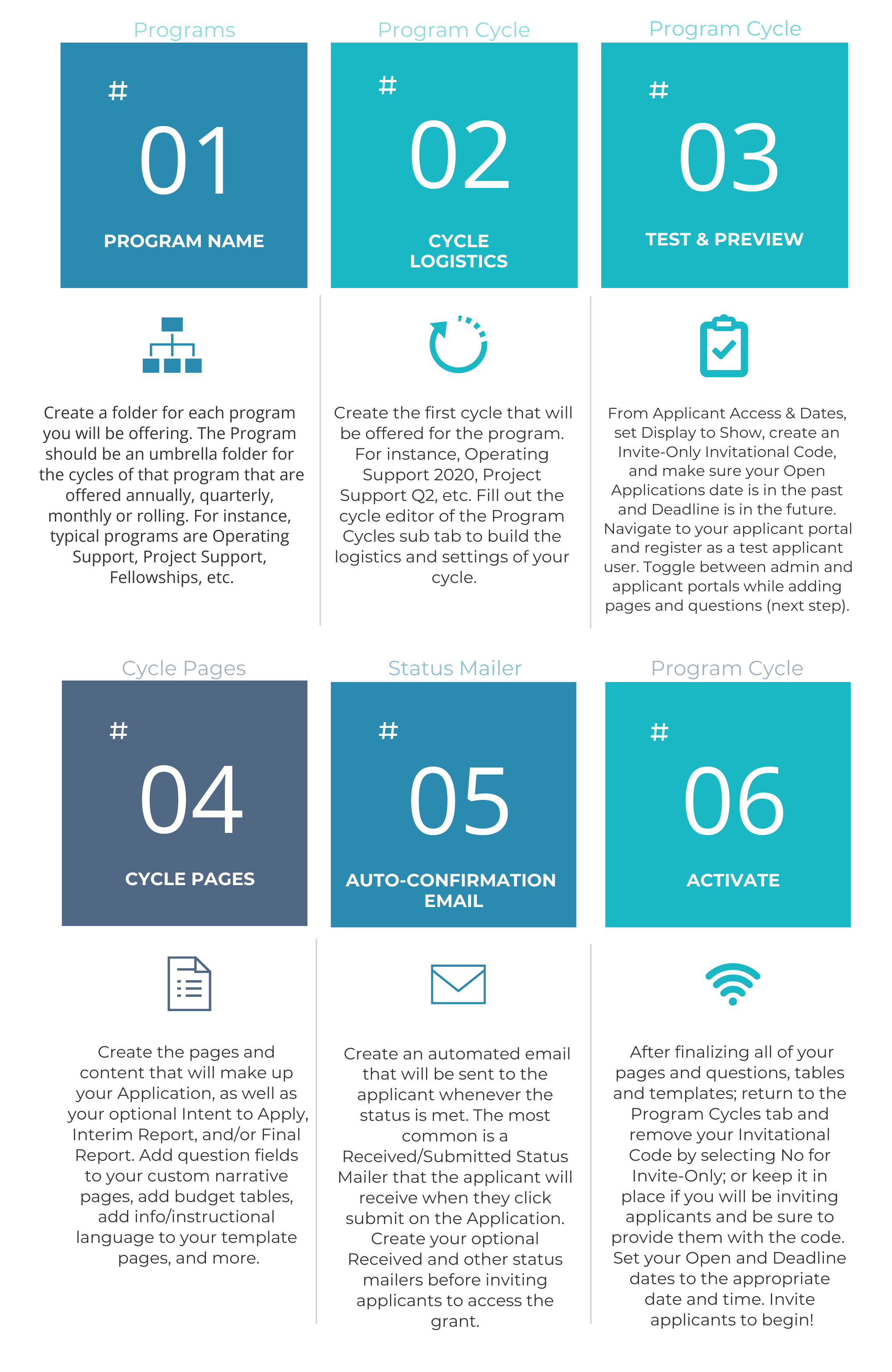 Learn more about each step or subtab here:
Repeat the steps above to create additional programs and cycles. When you're ready to create subsequent cycles in any existing program, clone a cycle by following this tutorial. You'll follow these steps to clone a cycle for the following year, as well as to make any additional forms in the same program. Follow this tutorial to make reimbursement forms, invoices, etc for the same program.