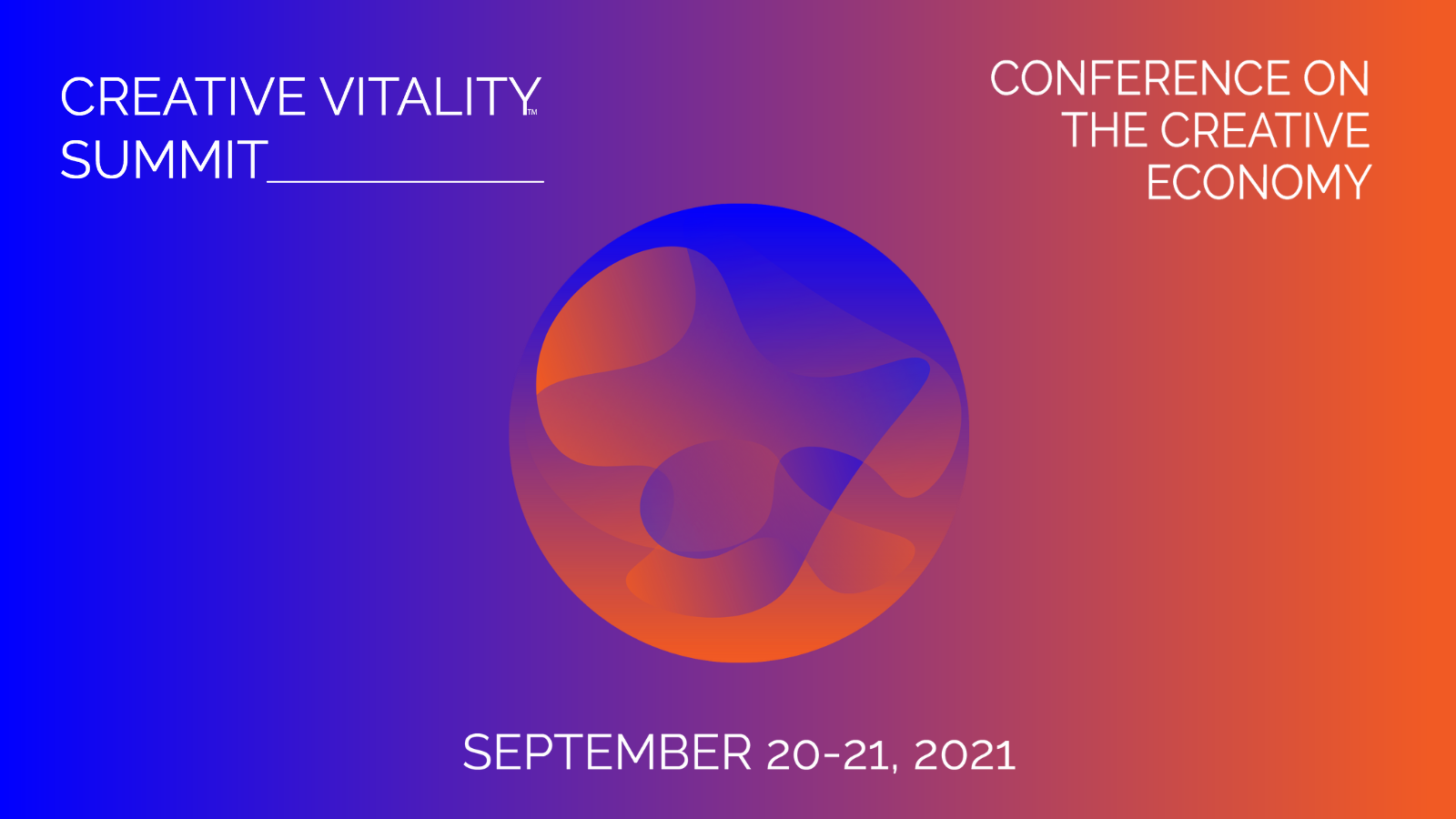 Powered by the Western States Arts Federation (WESTAF), GO Smart is one program in a suite of products that aims to amplify impact and enrich the lives of artists, arts administrators, arts organizations, and communities. In that spirit, GO Smart is excited to share that WESTAF will kick off its first Creative Vitality™ Summit virtually, September 20-21, 2021. 
The creative economy has been growing at a record-setting pace, primarily due to a dramatic increase in creative work and its demand during unprecedented times. Information by NASAA further highlights the ever-rising importance that employers are placing on creativity. How does the creative economy play into our day-to-day lives? What does this significant growth mean for the creative economy and the impact of the arts and culture sector?
WESTAF aims to bring its extensive history of research on the economic impact of the arts and creative economy to the fore with the help of additional field leaders and industry peers. Presented in partnership with the National Creative Economy Coalition, ASU Herberger Institute for Design and the Arts, Grantmakers in the Arts, and more, the Summit will feature a series of speakers, panels, and community-led discussions around how the creative economy intersects with the solidarity economy and other alternative economic models.
The Summit community will include creative economy enthusiasts and skeptics alike, new economy advocates, innovative economy policymakers, philanthropy professionals, arts leaders, and trailblazers. Summit participants can choose between all or a few of the following expert-led sessions to hear diverse perspectives from field leaders and peers who will share their knowledge and practice across six interrelated areas:
Session 1: New Economic Models and a More Just Economy
This session will explore the different models and movements in the works to address economic inequality, while at the same time building power in community and self determination through creative industries.
 

Session 2: Mapping Creative Vitality
A panel will discuss how storytelling can be informed by both data and research, as well as how the decolonization of their application can benefit the assessment of the creative economy's impact.
Creative Vitality and Social Cohesion
How does the creative economy connect communities and interrupt displacement on both a local and national level? Panelists will discuss possible answers to this question.
Session 4: Networks and Practice in the Creative Economy
After a more inclusive creative economy has been framed, what practice and cross-sector partnerships will be required throughout communities to continue to meet the ever-evolving needs of the field
Session 5: The Future of Creative Work
What kind of opportunities are there to imagine a different professional development or career skill space for culture workers? As we strive for a more just creative economy, what policies and supports will need to be in place to fundamentally support creative work?
Session 6: Creative Economy Policymaking and the Future
This session will look at what role the creative economy can play in helping to advance an equitable vision of the future that will directly translate to policy and systems change.
Please visit the event site to register or learn more about the Summit and its panelists and partners. Registration is free for all, so reserve your seat at this year's Creative Vitality™ Summit today!