The GO Smart system allows you to create a seamless  transition from your organization's website to your GO Smart applicant site. You can select a background color that matches the color of your organization's website.  You can also upload your logo that displays on your GO Smart applicant site and on the read-only forms that display your applicants' responses.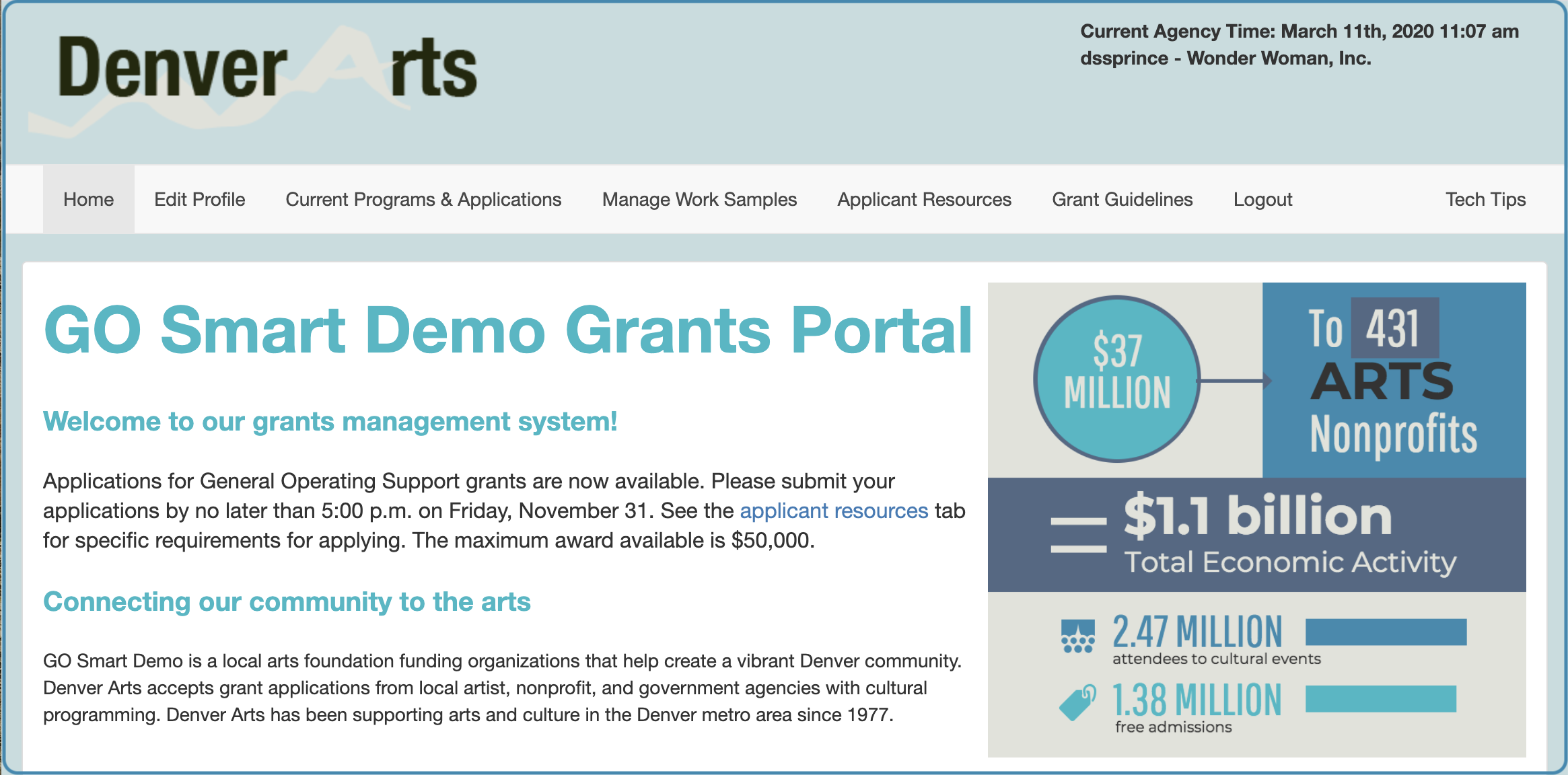 Your logo will be placed in the top left corner of your applicant portal.
Your background color will show up behind all of the fields on every page of your applicant, admin, and panelist portals.
BACKGROUND COLOR  
Navigate to Front End Manager tab > Agency Editor subtab.
Scroll to the Branding section.
Type the HEX color (#ffffff, for example) into the Background Color text field OR click the square located to the right of the text field to view a color block and manually select your color.
Click the blue Update button located at the bottom of the page under Agency Logo to save your color choice.

You could upload your logo (following the steps below) before clicking Update at the bottom and save both actions at the same time.

Type your HEX color if you want to match your branding exactly.
Click the square to enlarge a color-chooser and click on the color of your choice.
AGENCY LOGO
Click the white Update button (or Upload button, if you've not yet uploaded a logo) located just to the right of "Agency Logo".
Select the logo from your files (we recommend using a PNG file).
Click the blue Update button at the bottom of the page to save your logo.

Click the white Update (or Upload) button to select a logo from your computer.